Chuck Hermann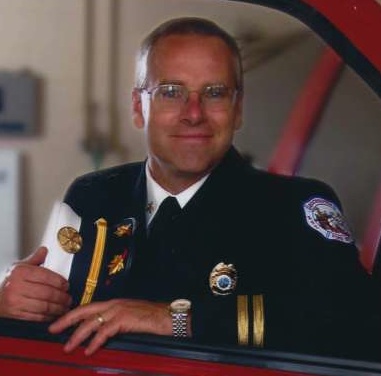 Charles Alfred Hermann lived a life of leadership. Chuck married Pam Logan and lived in Rochester, MN while raising a family. Chuck served people all of his life - at home he served his wife and kids with his time and attention; at church he served as Elder/Deacon, Choir Member, Visitor Inviter and Greeter; at work he served his firefighters as a servant leader and always went the extra mile to make them feel like someone cared.
Chuck was owner of Hermann Auctions and he was always looking to help others. Chuck was the inspiration for and a co-founder of GreatDeeds, an organization with a vision "To show the Love of Christ". Chuck was tragically killed while logging in the woods behind his home. There is no question that he lived a life of abundance! Two statements I will never forget are "See ya, Love ya, Bye" and "Live out Loud"!
Chuck loved basketball, bicycling and eating. Please ask me about Chuck anytime!
BACK TO BLOG